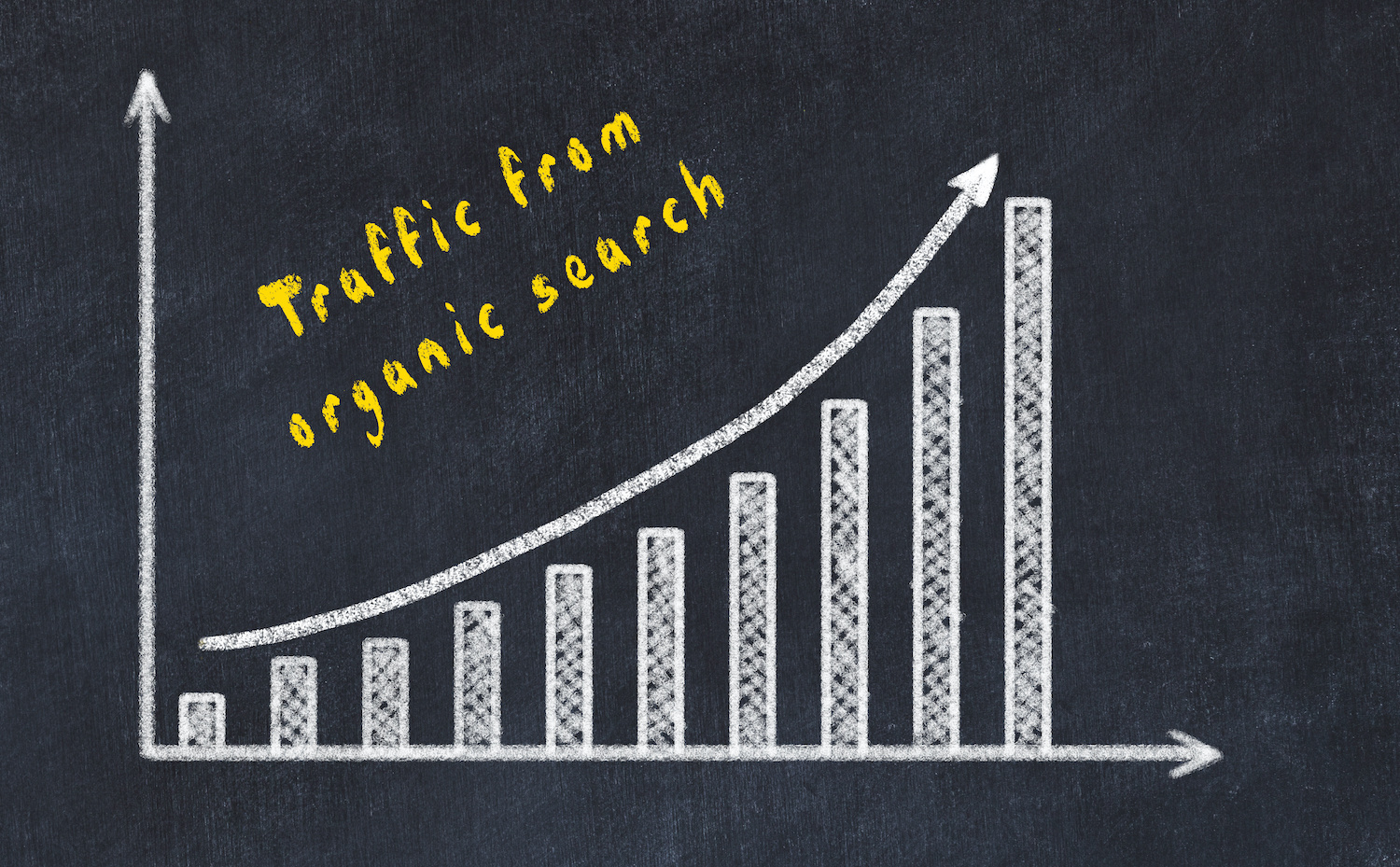 5 Tips to Increase Organic Traffic on Your Sales Page
A focus on driving organic traffic is top priority for online businesses because it's tied closely to sales. Increasing your organic traffic is one key way to do it. Read on to understand the different types of web traffic, and check out our 5 tips to increase organic traffic to your sales page.
What Is Organic Traffic?
Google analytics classifies traffic as either direct or organic. Direct traffic is the result of a user visiting your web site without using a search engine. Organic traffic happens when a user lands on your page after doing a search and clicking on results that are unpaid, finding your page without the use of ads. Increasing this valuable traffic dramatically affects your online sales. 
Tip #1: Build Your Site With SEO Prioritized
SEO stands for search engine optimization. Keeping your site high on the list when users are searching for information is important. Make sure your site is optimized for searches, making you easier to find.
Tip #2: Add Useful Information on Your Website
A key way to increase organic traffic is to provide useful information. Many choose to use frequently updated blogs to provide information that people want to read. Quality articles give people more information on topics related to your business. They'll find the info from an internet search and click to read more, so make sure the info is top notch to keep users on your site. Link your blog to your sales page, so it's easy to do business once you've highlighted the need.
Tip #3: Optimize Your Images
Images increase your organic traffic. Quality images are so important to buyers making a purchase online. Invest in high-quality, professional photos of your products.
Tip #4: Focus On The Headlines
Strong headlines get clicks. Make sure the headlines you use make potential customers want to click the link. Use keywords in the title, but make sure they make sense.
Tip #5: Use Social Media
Be sure to keep your social media (SM) dynamic. Share meaningful information, and use interactive marketing to increase clicks. Strong use of SM encourages people not only to click the link but to share it too, which boosts your organic traffic.
Increase Organic Traffic to Boost Your Sales With Our Pros at DigifiWeb!
Don't go it alone in the complicated online world. Hire a pro! Our marketing experts at DigifiWeb help you increase organic traffic to your sales page. More clicks and more clients strengthens your business and your bottom line. Contact us today to find out more about our services at 561-316-4824.